End of Year Celebrations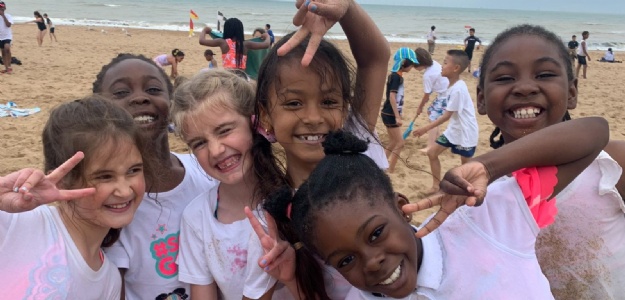 To celebrate the end of a wonderful school year, we planned some amazing events for all the children to enjoy. Nursery and KS1 enjoyed a Fabulous Festival of Fun, while the KS2 took a trip to the seaside at Joss Bay.
At the Fabulous Festival of Fun, there were exciting activities aplenty. The inflatable kingdom was a huge hit; the children jumped on the bouncy castles and loved the inflatable slides. There were carnival games, such as the popular 'hook a duck', which the children gave their best efforts to win. In addition, the outdoor cinema was incredible fun and the popcorn went down a treat!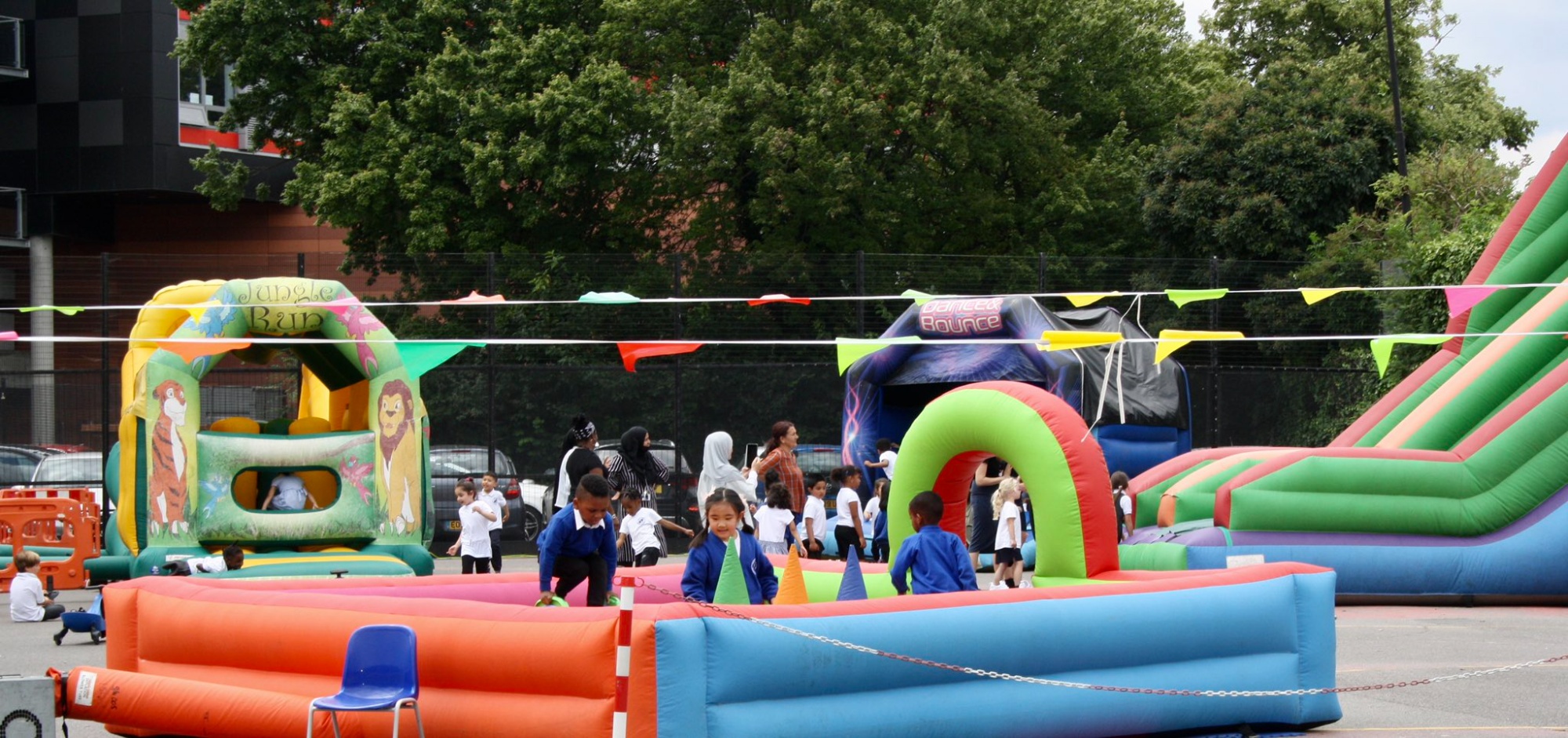 At Joss Bay in Kent, the KS2 children had so much fun in the sun. It was a day of non-stop smiles and laughter. The children had a fantastic time splashing in the sea and playing games in the sand.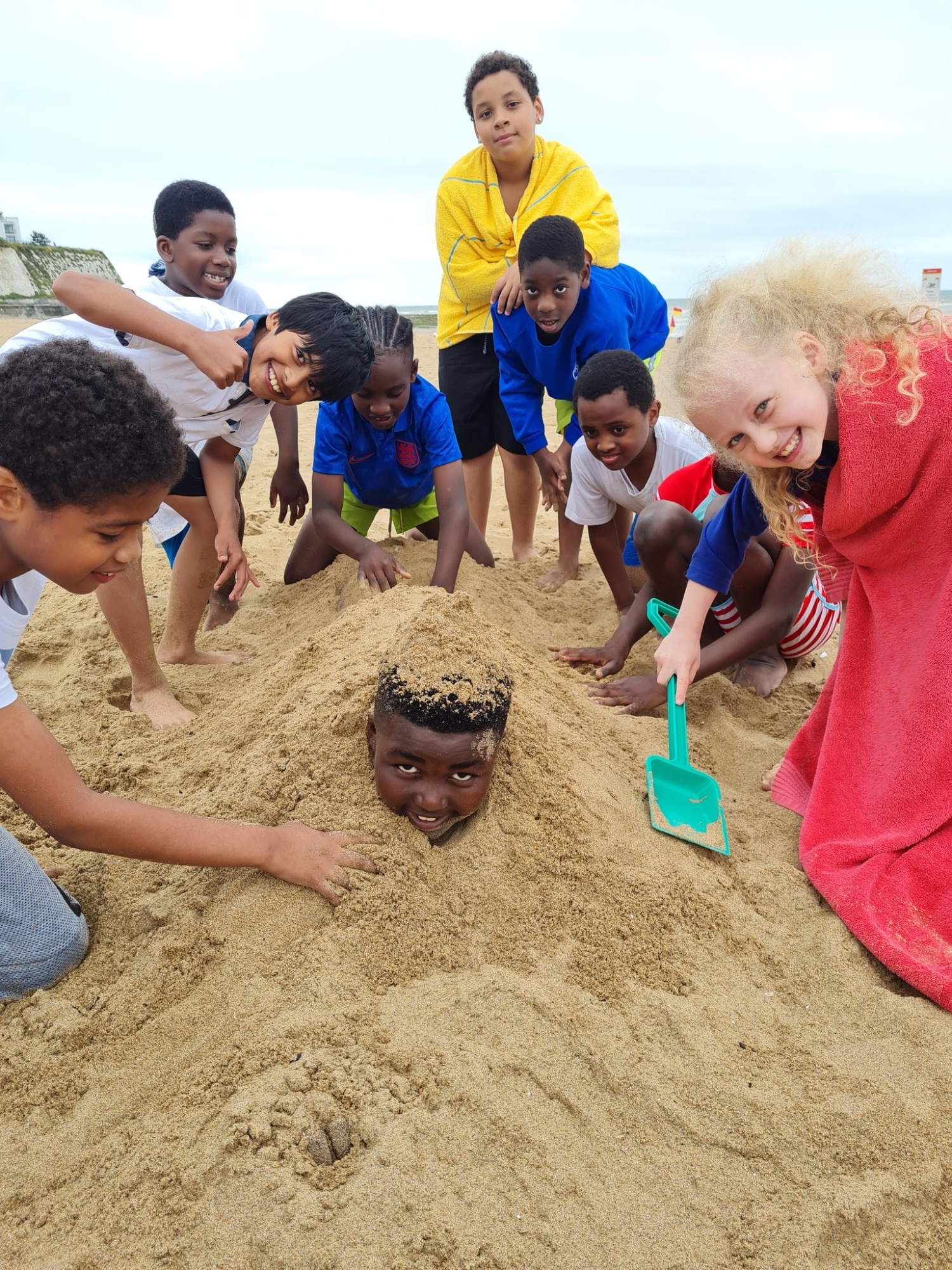 Overall, it was an incredible fun-filled day. Both the children and staff were able to have a well deserved treat, and we are thrilled we could end the academic year on such a positive note.